Art Briles: Disgraced Former Baylor Football Coach Hired To Coach High School.
by
TodayNewsReview
(
m
):
4:29am on May 25
Three years after being fired from Baylor University for mishandling several sexual assault allegations against his players, Art Briles has been hired to coach a Texas high school team.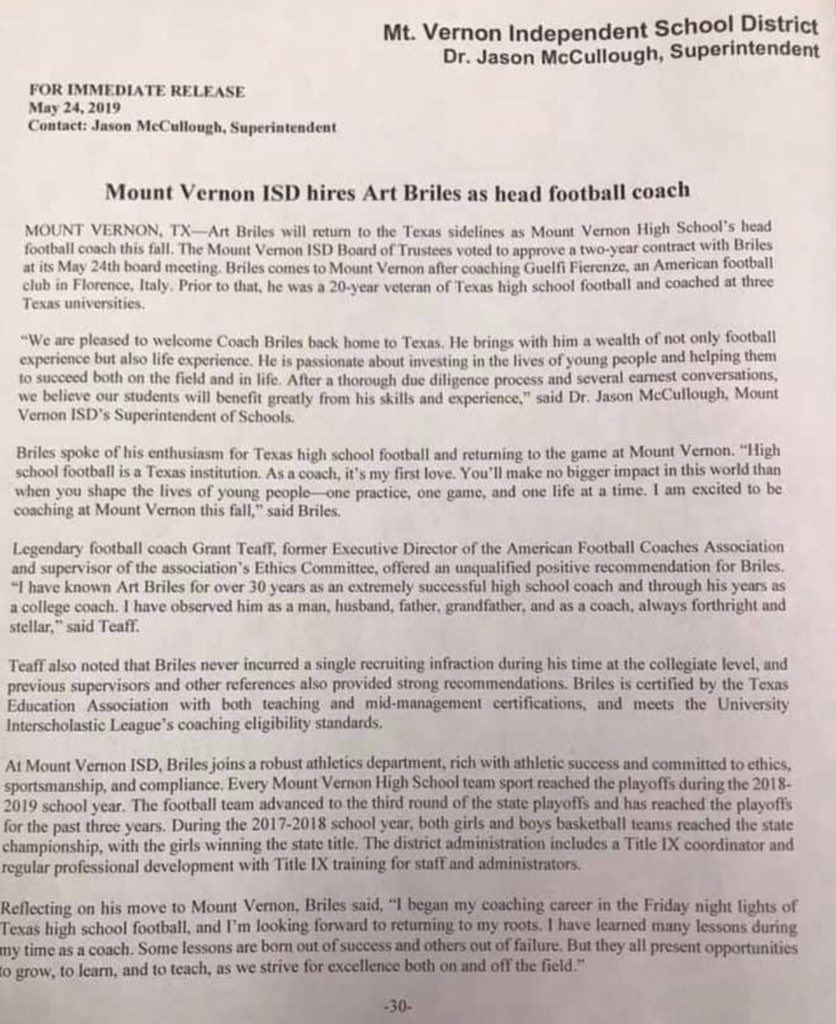 Briles was fired from Baylor in 2016 after an outside investigation determined he did not properly address sexual assault allegations made against his players. On Friday evening, a Texas high school announced that Briles was hired to coach its football program, sparking wide-ranging criticism.
This is the 3rd coaching job he has been hired for since he was fired at Baylor. The first job, the CFL kicked him out before the ink on the press release dried. The 2nd job, he had to leave the country.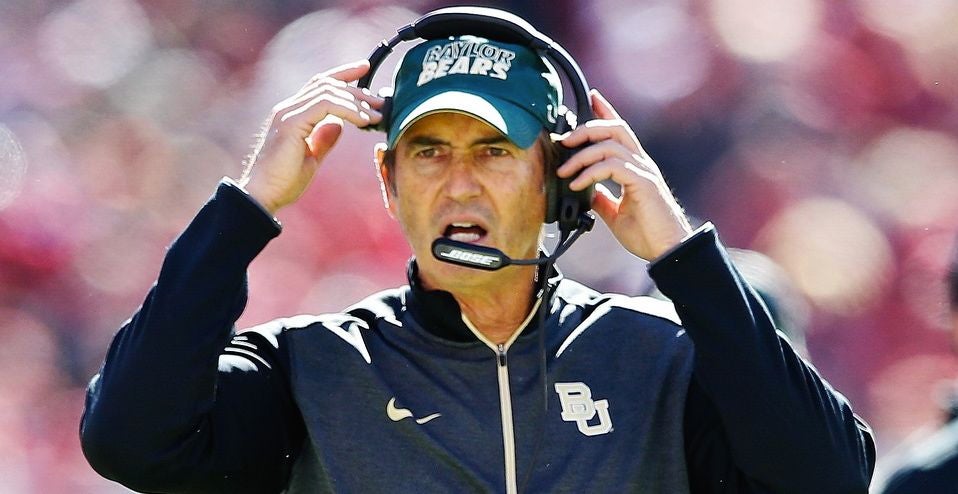 The hiring of Art Briles was voted through 7-0. The Pepper Hamilton firm's investigation found at least 17 women who reported being sexually assaulted by 19 football players on Art Briles's watch.
(Go Up)
Viewing this topic:
1 guest viewing this topic
TodayNewsReview is owned and managed by Jeremiah O. A.(TodayNewsReview) (Read TNR Rules) - Advertise With Us
- Copyright © 2020. All rights reserved.
Disclaimer: Every TodayNewsReview member is solely responsible for anything that he/she posts or uploads on .
For enquiries & feedbacks send email to: contact@todaynewsreview.com