Tony Finau Dislocates Ankle Celebrating Hole-in-one During The Par-3 Contest.
by
TodayNewsReview
(
m
):
10:52pm on April 4
Tony Finau's celebration after making an ace during the Par-3 Contest at The Masters was unexpectedly cut short when he dislocated his left ankle.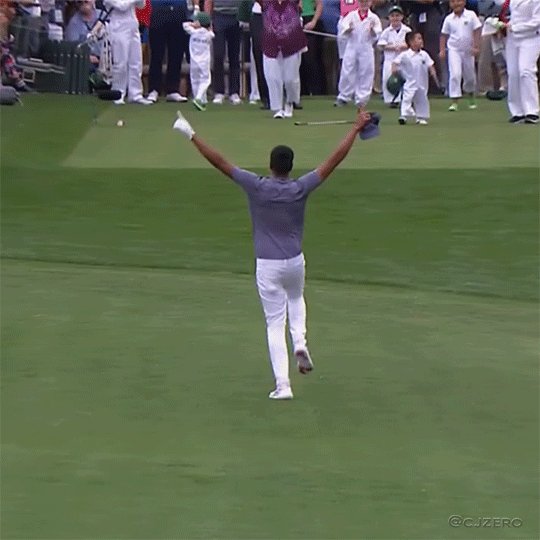 After a brief pause, he popped the ankle back into the place and continued his play.
Source:
twitter.com/i/moments/981631370110951425
(Go Up)
Viewing this topic:
1 guest viewing this topic
TodayNewsReview is owned and managed by Jeremiah O. A.(TodayNewsReview) (Read TNR Rules) - Advertise With Us
- Copyright © 2020. All rights reserved.
Disclaimer: Every TodayNewsReview member is solely responsible for anything that he/she posts or uploads on .
For enquiries & feedbacks send email to: contact@todaynewsreview.com