Family: Tom Petty Died From An Accidental Overdose, Coroner Reports.
by
TodayNewsReview
(
m
):
5:06am on January 20
According to a Facebook post by the family of Tom Petty's family, coroner's office has informed them that the singer's death was ruled an accidental overdose as a result of "taking a variety of medications." Petty's wife, Dana, noted that Tom suffered from many serious ailments such as emphysema, knee problems and a fractured hip.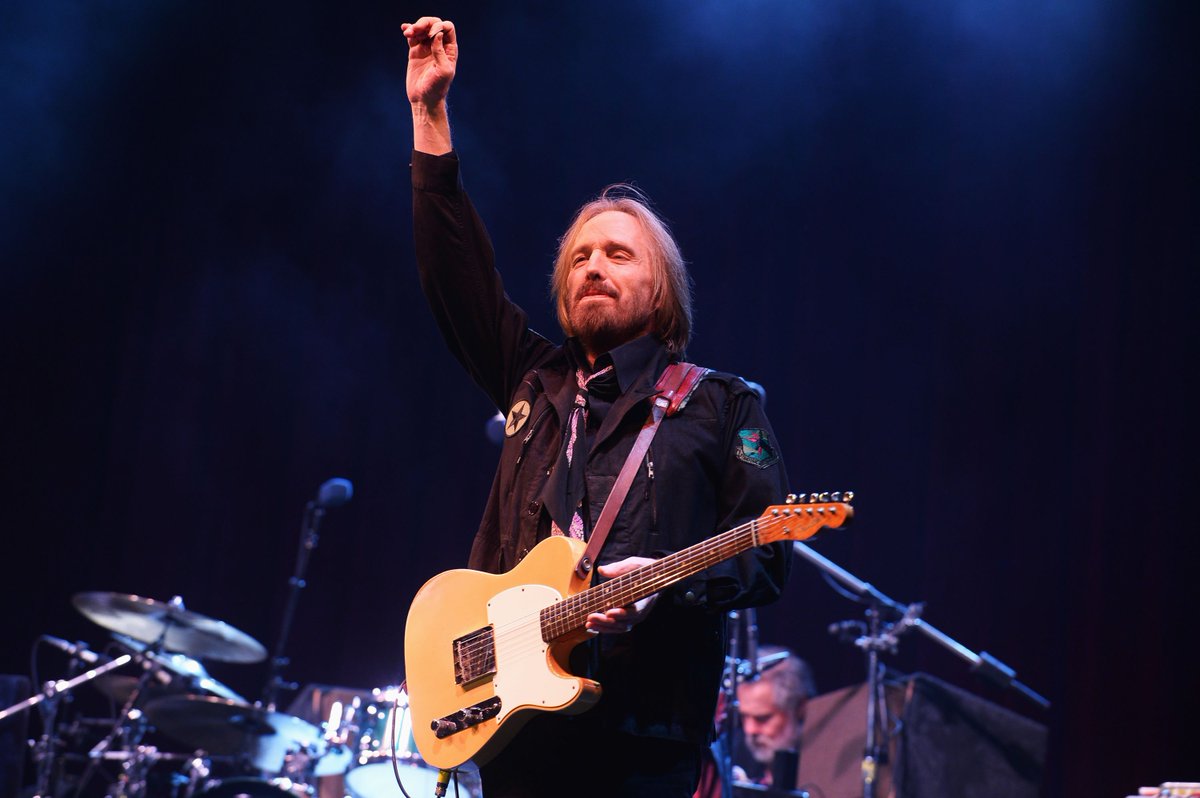 The family also noted that, "We recognize this report may spark a further discussion on the opioid crisis and we feel that it is a healthy and necessary discussion."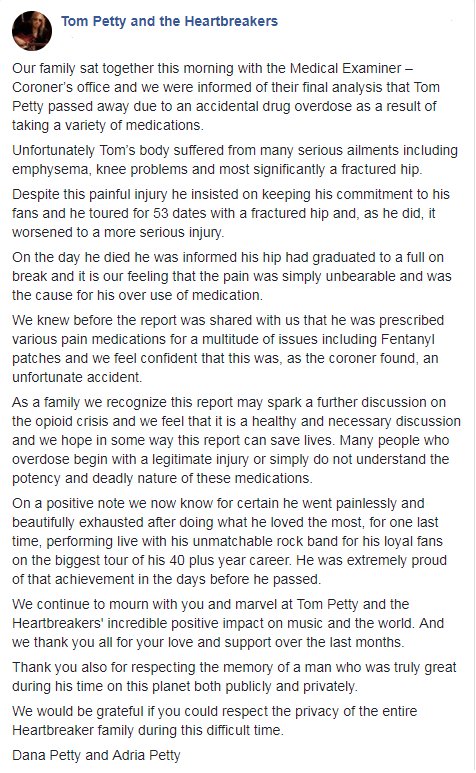 Credit: NBC News‏
(Go Up)
Viewing this topic:
1 guest viewing this topic
TodayNewsReview is owned and managed by Jeremiah O. A.(TodayNewsReview) (Read TNR Rules) - Advertise With Us
- Copyright © 2020. All rights reserved.
Disclaimer: Every TodayNewsReview member is solely responsible for anything that he/she posts or uploads on .
For enquiries & feedbacks send email to: contact@todaynewsreview.com