NHL Trade Alert: Arizona Coyotes Trade Anthony Duclair To The Chicago Blackhawks.
by
TodayNewsReview
(
m
):
1:01am on January 11
The Arizona Coyotes have traded forward Anthony Duclair to the Chicago Blackhawks for forwards Richard Panik and Laurent Dauphin, the team announced Wednesday. The Coyotes also sent defenseman Adam Clendening to Chicago.
Duclair, acquired by the Coyotes in a trade with the New York Rangers in 2015, has had a tough time gaining traction in Arizona. He has been in and out of the lineup and was sent down to AHL Tucson in January of 2017. Duclair had nine goals and six assists in 33 games this season for the Coyotes. Clendening had two assists in five games.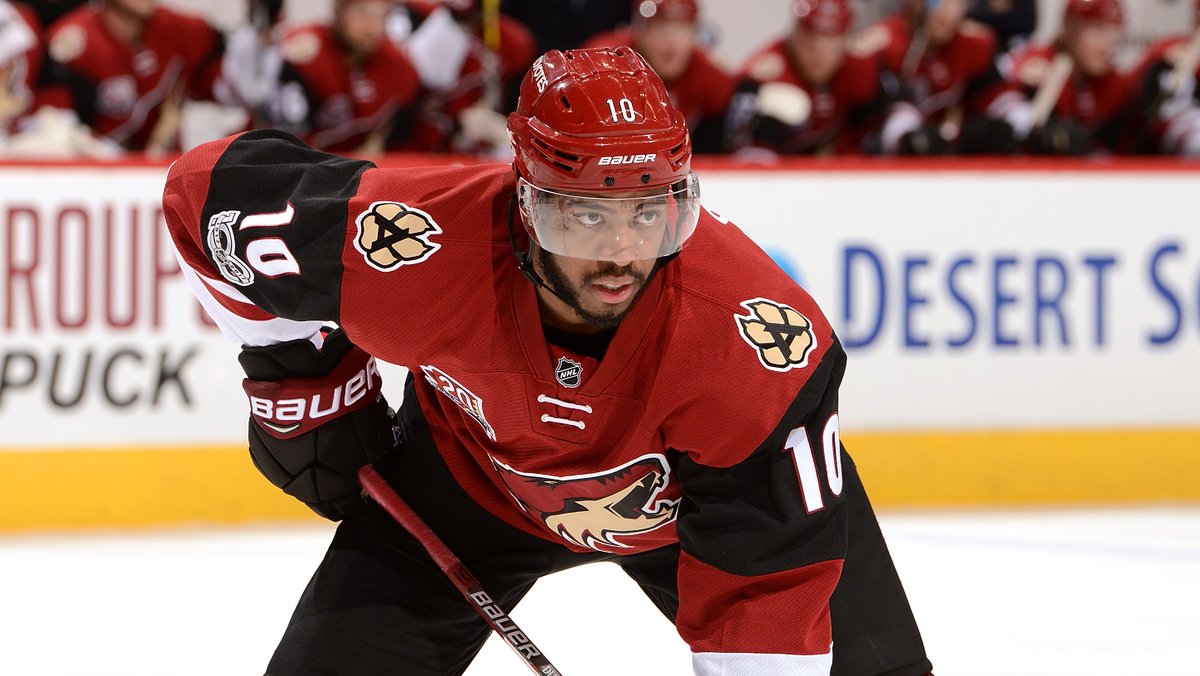 Panik has recorded six goals and 10 assists in 37 games with the Blackhawks. He has also had a tough time staying in the lineup this season after signing a two-year contract extension in May.
"Richard Panik is a big, skilled winger who is an excellent goal scorer," Coyotes General Manager John Chayka said in a release. "He's also a strong two-way forward with great speed and provides a veteran presence. He will be a nice addition to our forward group."
www.azcentral.com/story/sports/nhl/coyotes/2018/01/10/arizona-coyotes-trade-anthony-duclair-chicago-blackhawks/1022818001/?hootPostID=e28d4008fa7fce4c115f13fe70fdd487
(Go Up)
Viewing this topic:
1 guest viewing this topic
TodayNewsReview is owned and managed by Jeremiah O. A.(TodayNewsReview) (Read TNR Rules) - Advertise With Us
- Copyright © 2020. All rights reserved.
Disclaimer: Every TodayNewsReview member is solely responsible for anything that he/she posts or uploads on .
For enquiries & feedbacks send email to: contact@todaynewsreview.com