Texas Church Attack: President Trump Orders Flags To Be Flown At Half-staff.
by
TodayNewsReview
(
m
):
1:14am on November 7
President Donald Trump has ordered all flags across the United States and its Territories to be flown at half-staff as Americas mourn the devastating Texas Church attack on Sunday. The President also urge all to continue to pray for healing and comfort.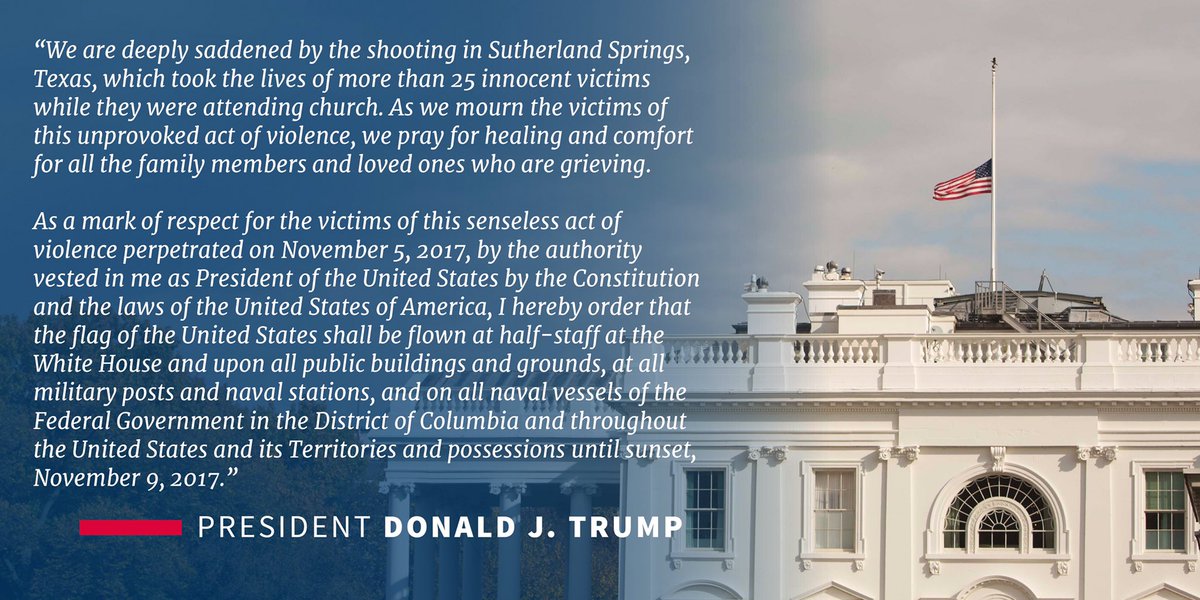 A 26-year-old gunman identified as Devin Patrick Kelley opened fire inside First Baptist Church in Sutherland Springs, Texas, killing 26 people and wounding 20 others on Sunday.
(Go Up)
Viewing this topic:
2 guests viewing this topic
TodayNewsReview is owned and managed by Jeremiah O. A.(TodayNewsReview) (Read TNR Rules) - Advertise With Us
- Copyright © 2020. All rights reserved.
Disclaimer: Every TodayNewsReview member is solely responsible for anything that he/she posts or uploads on .
For enquiries & feedbacks send email to: contact@todaynewsreview.com