International Women's Day Vs Valentine's Day: The Barcelona's Example.
by
TodayNewsReview
(
m
):
7:05am on March 9
It was like the world crumbled on February 14th, 2017 (Valentine's Day) when Paris Saint-Germain humiliated Barcelona with an emphatic 4 - 0 win at the Parc des Princes, Paris in France.
Many who saw the woeful display of the Barcalona team that night were so disappointed that but for the game being played in the night of the Valentine's Day, many would have stayed indoors in a very sad mood without even thinking of celebrating the love of the day which many tagged "Lover's Day."
Many admirers and supporters of Barcelona felt disappointed for being given a 'Val's Gift' which was so bitter to taste. To them, it will only take a miracle for Barcelona to overturn such a huge deficit especially when there was no away consolation goal.
When the second leg of the round of sixteen was fixed for March 8, 2017, only few may guess the day correctly to be International Women's Day. Many who did were only thinking of possibility of maybe winning the tie but qualifying for the quarterfinal may just be by a miracle.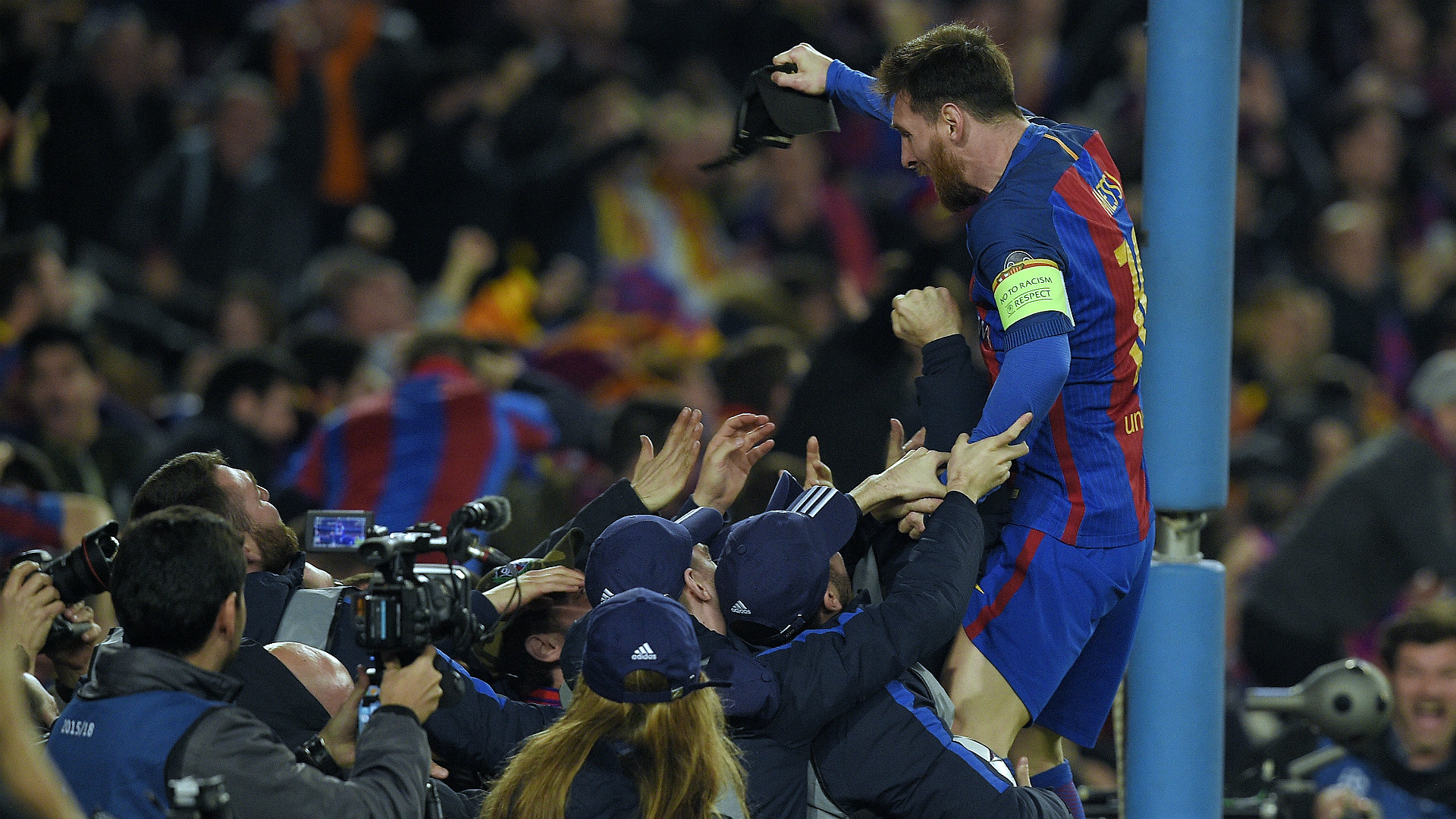 If there's any gift, the Barcelona team could think of giving to her teaming fans to mark the day, would definitely be a resounding victory over Paris Saint-Germain to qualify for the quarterfinal round of the UEFA Champions league.
Just like day-dreaming, what many anticipated to be an impossible task, Barcelona came from 4 - 0 aggregate from the first leg to qualify for the UEFA Champions league quarterfinal with a 6 - 1 victory over Paris Saint-Germain (6 - 5 aggregate) courtesy of goals from Luis Suarez, Layvin Kurzawa's own goal, Lionel Messi penalty goal, Neymar's double, Sergi Roberto winner.
If International Women's Day is to be compared to Valentine's Day in this regard, suffix to say that what Barcelona has done on the day will go a long way in history to prove to everyone that of a truth, International Women's Day is greater than Valentine's Day until proven otherwise.
No wonder the theme for this year's campaign was "Be Bold For Change." The Barcelona team we saw during the game were truly bold to confront their rival despite their almost impossible deficit from the first leg.
(Go Up)
Viewing this topic:
1 guest viewing this topic
TodayNewsReview is owned and managed by Jeremiah O. A.(TodayNewsReview) (Read TNR Rules) - Advertise With Us
- Copyright © 2019. All rights reserved.
Disclaimer: Every TodayNewsReview member is solely responsible for anything that he/she posts or uploads on .
For enquiries & feedbacks send email to: contact@todaynewsreview.com