White House Releases List Of 78 Terror Attacks It Considers Underreported By Western Media.
by
TodayNewsReview
(
m
):
6:06am on February 7
The White House has released a list of 78 terror attacks it describes as "executed or inspired by" the Islamic State group.
The White House says most did not get sufficient attention.
The list includes incidents like a truck massacre in Nice that killed dozens and received widespread attention, as well as less high-profile incidents in which nobody was killed.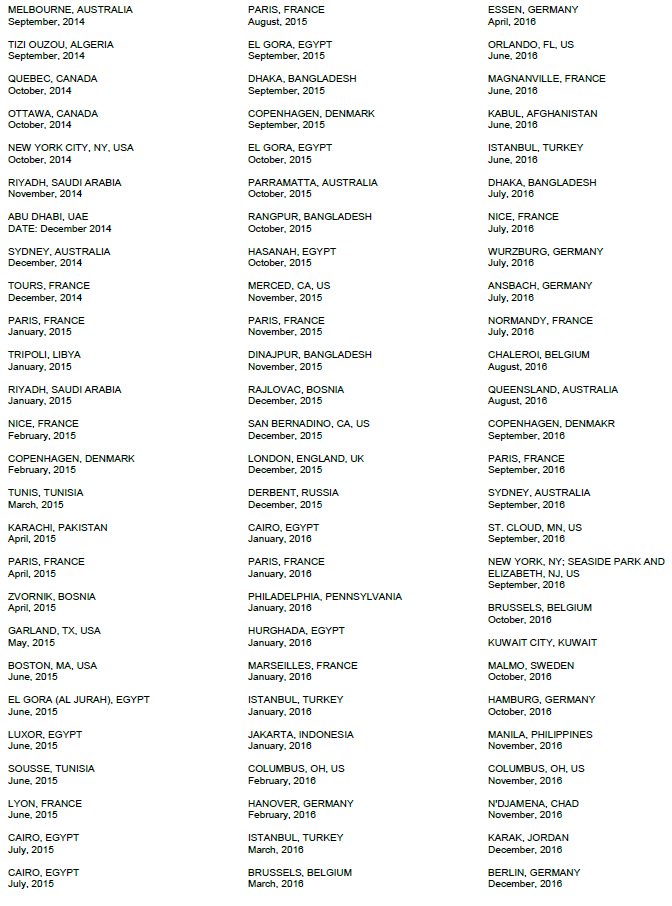 Mr Trump claimed during a speech earlier on Monday that the media was deliberately ignoring attacks.
He said that, "in many cases, the very, very dishonest press doesn't want to report it," adding: "They have their reasons."
www.telegraph.co.uk/news/2017/02/06/white-house-prepares-response-blocking-travel-ban-states-warn/
(Go Up)
Viewing this topic:
1 guest viewing this topic
TodayNewsReview is owned and managed by Jeremiah O. A.(TodayNewsReview) (Read TNR Rules) - Advertise With Us
- Copyright © 2018. All rights reserved.
Disclaimer: Every TodayNewsReview member is solely responsible for anything that he/she posts or uploads on .
For enquiries & feedbacks send email to: contact@todaynewsreview.com