Full Statement Of Attorney General Jeff Sessions Firing Of FBI Deputy Director Andrew McCabe.
by
TodayNewsReview
(
m
):
6:57am on March 17
After 22 years of service to the bureau, Andrew McCabe was scheduled to retire from the FBI on Sunday, at which point he would collect his entire pension. Those benefits may be in peril after McCabe was fired late Friday for his "lack of candor" with journalists. Below is the full statement;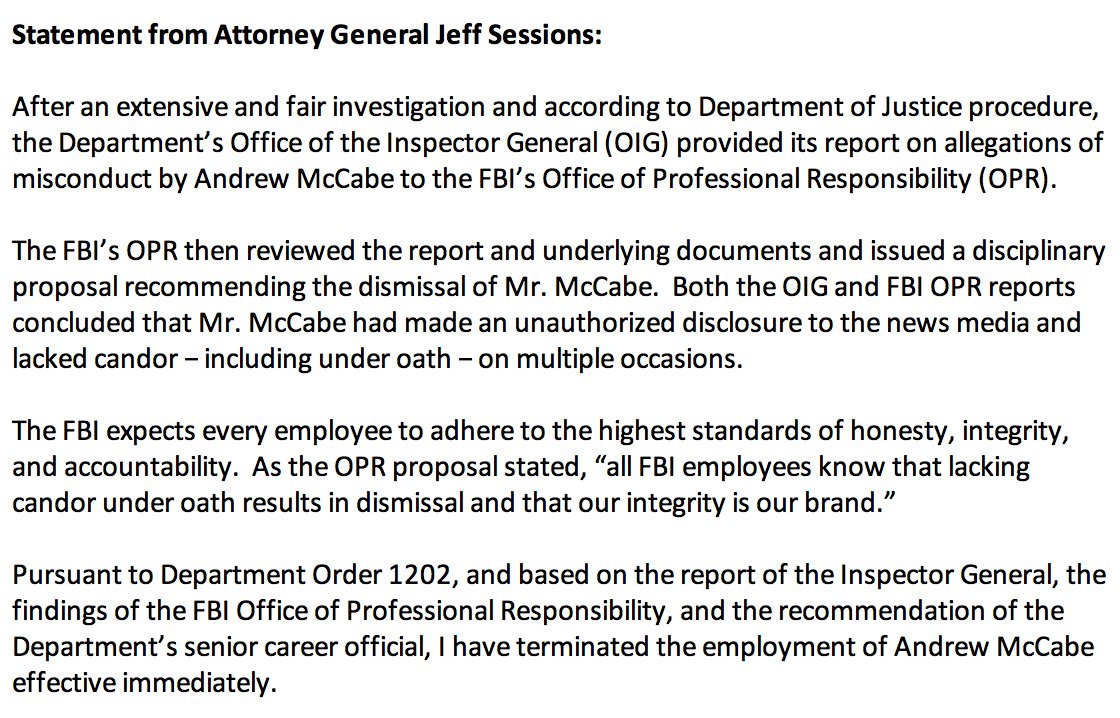 twitter.com/i/moments/974829666673426432
(Go Up)
Viewing this topic:
1 guest viewing this topic
TodayNewsReview is owned and managed by
Jeremiah O. A.(TodayNewsReview)
(
Read TNR Rules
) -
Advertise With Us
- Copyright © 2018. All rights reserved.
Disclaimer:
Every TodayNewsReview member is solely responsible for anything that he/she posts or uploads on TodayNewsReview .
For enquiries & feedbacks send email to:
contact@todaynewsreview.com