Team USA Wins First Olympic Women's Hockey Gold In 20 Years.
by
TodayNewsReview
(
m
):
11:24am on February 22
Jocelyne Lamoureux scored the game-winning shootout goal as Team USA defeated Team Canada 3-2 to win their first Olympic gold medal in women's hockey since Nagano in 1998.
Team USA won 3-2 in a shootout after tying the game in regulation with 6:21 to go at the Olympic Winter Games PyeongChang 2018.
After Canada missed its first shot, Gigi Marvin scored for Team USA. Canada's Meghan Agosta answered, and Hannah Brandt missed for Team USA. Both teams missed their third shots.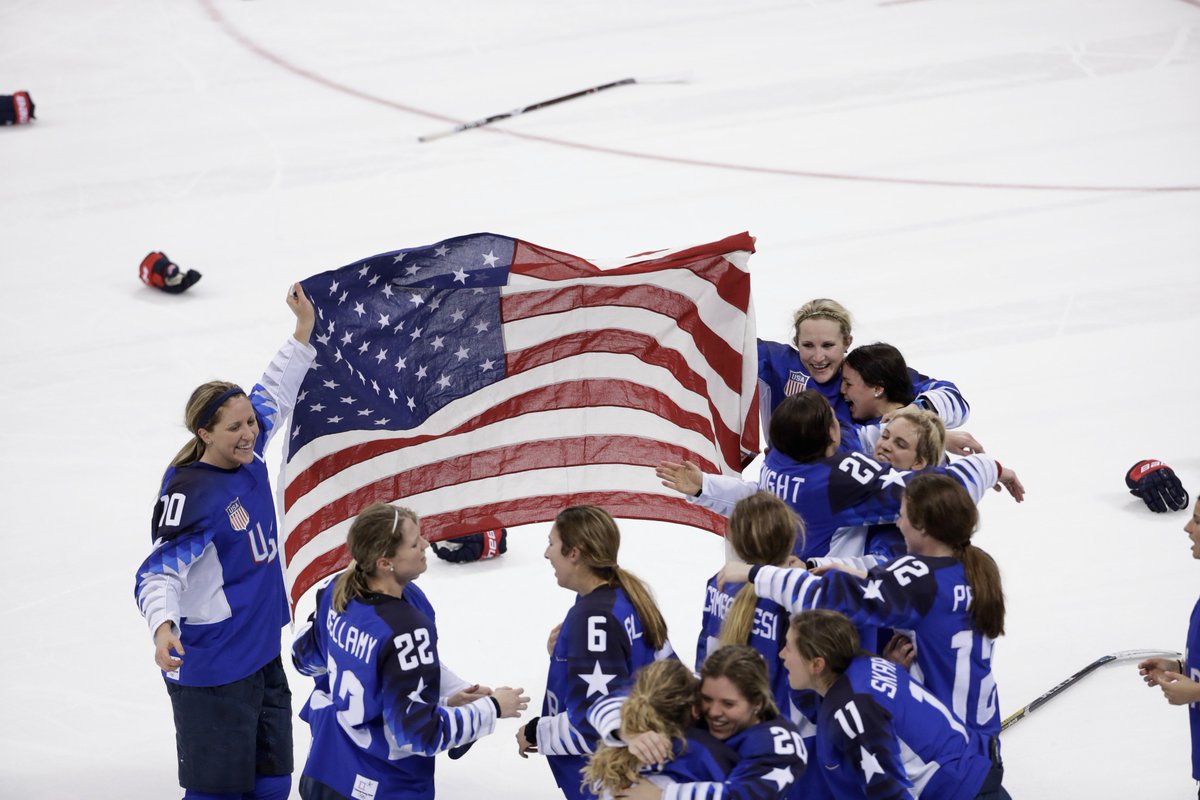 Melodie Daoust put Canada ahead, then Amanda Kessel scored to tie it again. The final shots came down to Brianne Jenner for Canada and Hilary Knight for Team USA. Both missed.
Jocelyne Lamoureux-Davidson scored and pandemonium ensued on the ice, with gloves and sticks flying all over the place, American flags waving, tears streaming down the players' faces and the biggest group hug Team USA had on the ice in 20 years.
Knight scored on a power play goal with 25.4 seconds left in the first period to give Team USA a 1-0 lead, but the second period was all Canada, which pulled ahead 2-1.
Team USA then came storming back in the final minutes of regulation.
www.teamusa.org/News/2018/February/22/Golden-Goal-Team-USA-Wins-First-Womens-Ice-Hockey-Olympic-Gold-Medal-In-20-Years
(Go Up)
Viewing this topic:
1 guest viewing this topic
TodayNewsReview is owned and managed by
Jeremiah O. A.(TodayNewsReview)
(
Read TNR Rules
) -
Advertise With Us
- Copyright © 2018. All rights reserved.
Disclaimer:
Every TodayNewsReview member is solely responsible for anything that he/she posts or uploads on TodayNewsReview .
For enquiries & feedbacks send email to:
contact@todaynewsreview.com