Key Facts About Volgograd: One Of The Arena For The Russia 2018 FIFA World Cup.
by
TodayNewsReview
(
m
):
11:40pm on December 26
VOLGOGRAD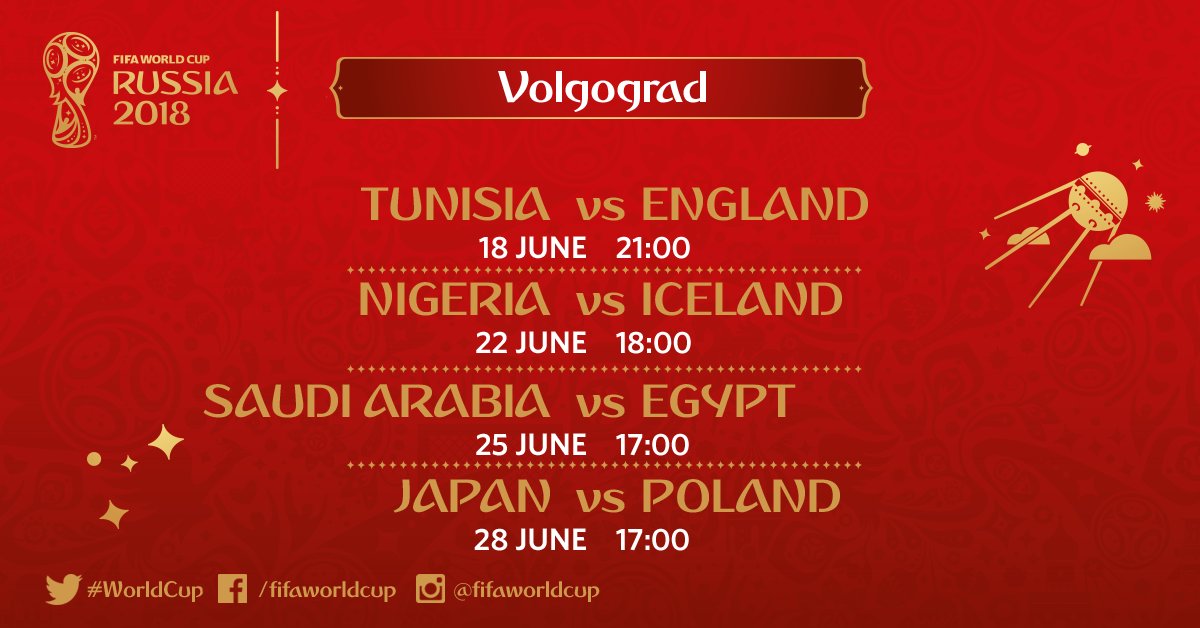 Founded in: 1589 (named Stalingrad until 1961)
Population: 1 million
Stadium capacity: 45,000
Distance to Moscow: 941 km
Volgograd Arena to host matches in Groups A, D, G, and H
www.fifa.com/worldcup/destination/cities/city=14965/index.html?_branch_match_id=461384781146155357
(Go Up)
Viewing this topic:
1 guest viewing this topic
TodayNewsReview is owned and managed by
Jeremiah O. A.(TodayNewsReview)
(
Read TNR Rules
) -
Advertise With Us
- Copyright © 2018. All rights reserved.
Disclaimer:
Every TodayNewsReview member is solely responsible for anything that he/she posts or uploads on TodayNewsReview .
For enquiries & feedbacks send email to:
contact@todaynewsreview.com