Police Kill Gunman Who Opens Fire In Huntersville Hospital.
by
TodayNewsReview
(
m
):
11:52am on September 11
The police in Huntersville has killed a gunman who opens fire at the Novant Health Medical Center. In a statement released by Huntersville Police Monday morning said officers were called at 11:40 p.m. about a man who had fired several shots at the hospital in the 1000 block of Gilead Road.
"Upon arrival, hospital staff and witnesses directed officers to the area where the man with the gun was last seen. During a search of the area, officers encountered the man still armed with the gun," said the statement from Huntersville Police. An encounter ensued, during which, the officers felt threatened by the man's actions and fired several rounds striking him."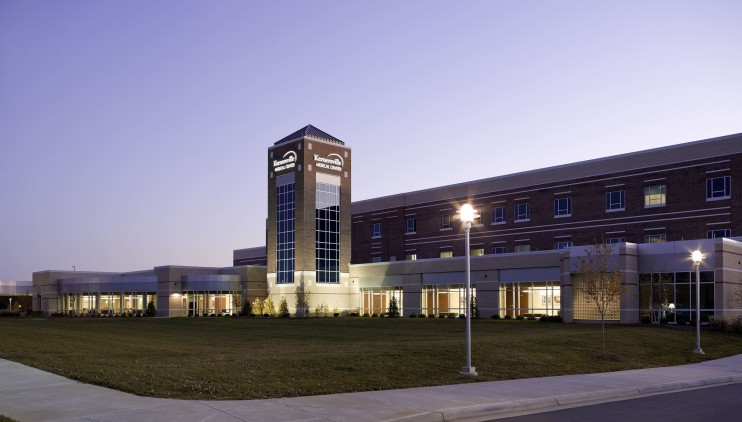 The man was pronounced deceased at the scene. His identity was being withheld pending notification of his next of kin. No officers, hospital staff or patients were injured during the incident, police said.
Huntersville Police said they have requested that the North Carolina State Bureau of Investigations conduct an investigation into the shooting. The officers involved have been placed on administrative leave pending the outcome of the preliminary investigation, which is standard procedure.
The Observer's news partner WBTV reports the hospital was temporarily blocked off late Sunday night, but has since reopened. On the scene, there was a large police presence and people were not being allowed into or out of the hospital for a short time.
Read more here:
www.charlotteobserver.com/news/local/article172531106.html
(Go Up)
Viewing this topic:
1 guest viewing this topic
TodayNewsReview is owned and managed by
Jeremiah O. A.(TodayNewsReview)
(
Read TNR Rules
) -
Advertise With Us
- Copyright © 2017. All rights reserved.
Disclaimer:
Every TodayNewsReview member is solely responsible for anything that he/she posts or uploads on TodayNewsReview .
For enquiries & feedbacks send email to:
contact@todaynewsreview.com