President Donald J. Trump Pledging $1 Million In Personal Funds To Harvey Relief.
by
TodayNewsReview
(
m
):
10:33pm on August 31
President Trump is pledging $1 million in personal funds to help the victims of Hurricane Harvey in Texas and Louisiana.
White House Press Secretary Sarah Sanders said the president requested suggestions from the media on which groups would be best for donations.
"He will proudly pledge a million dollars of his own money," she told reporters.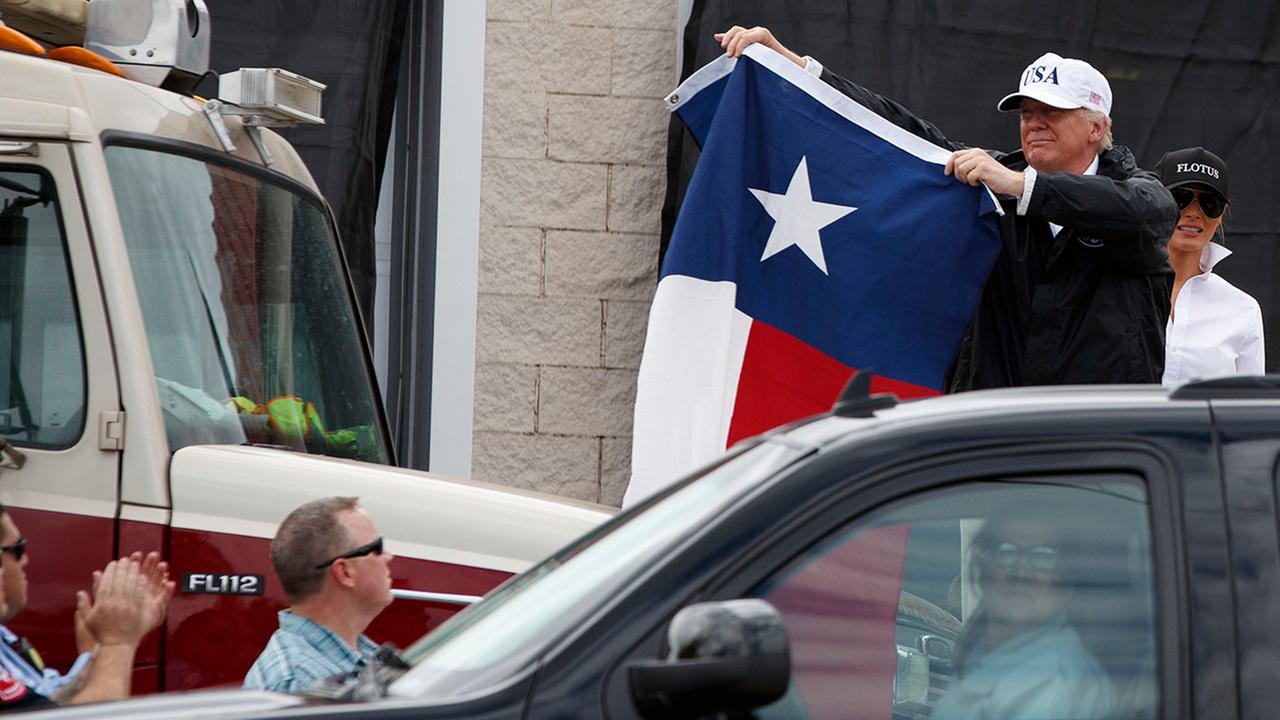 Sanders said Trump and First Lady Melania are tentatively planning to head back to the Houston area and Louisiana on Saturday.
She said specific locations are being finalized.
Trump traveled to Texas two days ago to assess the damage and recovery efforts.
insider.foxnews.com/2017/08/31/trump-pledging-1-million-personal-funds-harvey-relief
(Go Up)
Viewing this topic:
1 guest viewing this topic
TodayNewsReview is owned and managed by
Jeremiah O. A.(TodayNewsReview)
(
Read TNR Rules
) -
Advertise With Us
- Copyright © 2018. All rights reserved.
Disclaimer:
Every TodayNewsReview member is solely responsible for anything that he/she posts or uploads on TodayNewsReview .
For enquiries & feedbacks send email to:
contact@todaynewsreview.com