Breaking News: Facebook Is Presently Down.
by
TodayNewsReview
(
m
):
3:09pm on August 26
Updated: Facebook is now back after the maintenance.
Facebook is presently down. Any new login will not be able to and no new feed presently for those already in. Presently trending on Twitter.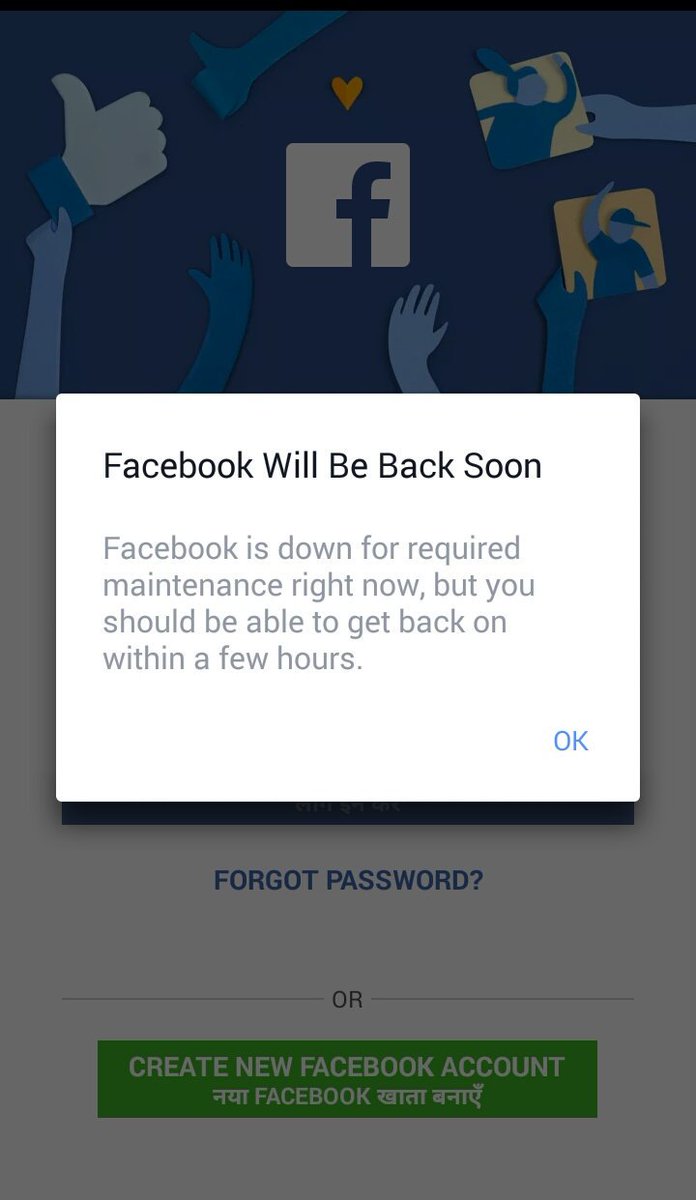 (Go Up)
Viewing this topic:
1 guest viewing this topic
TodayNewsReview is owned and managed by
Jeremiah O. A.(TodayNewsReview)
(
Read TNR Rules
) -
Advertise With Us
- Copyright © 2018. All rights reserved.
Disclaimer:
Every TodayNewsReview member is solely responsible for anything that he/she posts or uploads on TodayNewsReview .
For enquiries & feedbacks send email to:
contact@todaynewsreview.com