Joey Chestnut Wins 101st Nathan's Hot Dog Eating Contest, His 10th In The Event.
by
TodayNewsReview
(
m
):
8:47am on July 5
Joey Chestnut has done it again.
The man they call Jaws won the 101st Nathan's Annual Famous International Hot Dog Eating Contest at Coney Island in New York on Tuesday, his 10th victory in the event.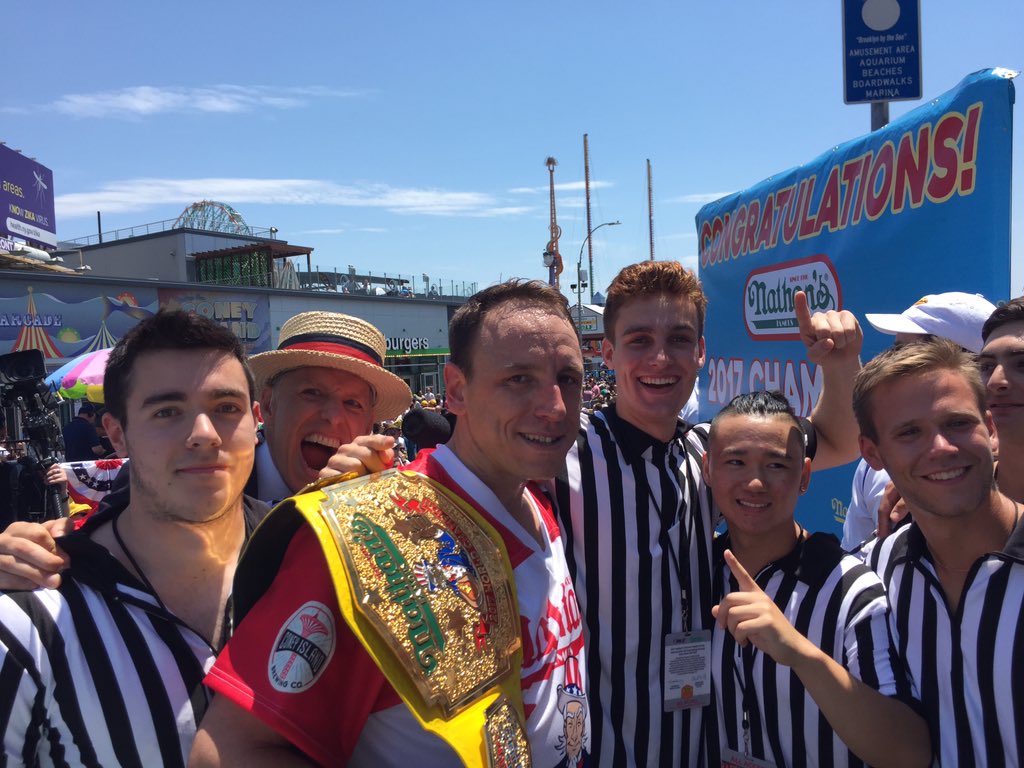 Chestnut, the reigning champion, devoured 72 hot dogs during the 10-minute race, breaking the previous record of 70 that he set last year.
Carmen Cincotti finished in second place with 62 hot dogs, while Matt Stonie, the 2015 first-place winner, placed third with 48.
www.usatoday.com/story/sports/2017/07/04/joey-chestnut-sets-record-nathans-hot-dog-title/449972001/
(Go Up)
Viewing this topic:
1 guest viewing this topic
TodayNewsReview is owned and managed by
Jeremiah O. A.(TodayNewsReview)
(
Read TNR Rules
) -
Advertise With Us
- Copyright © 2018. All rights reserved.
Disclaimer:
Every TodayNewsReview member is solely responsible for anything that he/she posts or uploads on TodayNewsReview .
For enquiries & feedbacks send email to:
contact@todaynewsreview.com