Secret Service Investigating Object Thrown At President Donald Trump's Motorcade.
by
TodayNewsReview
(
m
):
11:44am on February 18
The Secret Service is investigating an incident in which an object was thrown at President Donald Trump's motorcade here Friday afternoon. The incident happened near his Mar-a-Lago resort as the motorcade traveled from the airport. It was not clear if any of the vehicles were struck and what was thrown.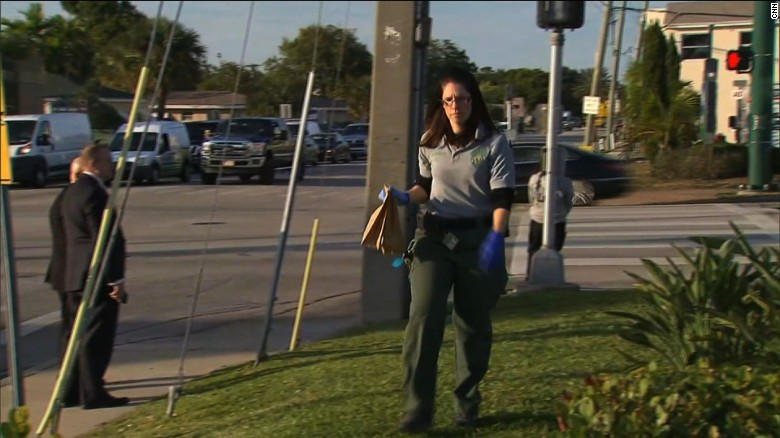 No one was hurt. A large number of police officers and Secret Service agents gathered at an intersection along Southern Boulevard. A group of protesters had been at the corner when the motorcade passed.
A rock the size of a baseball could be seen at the scene, and a second item was being examined on the ground. Agents went into nearby stores and a gas station seeking video. A crime scene unit from the Palm Beach County Sheriff's Department collected the two items and carried them away in brown bags.
The Secret Service was unable to immediately provide further details.
www.foxcarolina.com/story/34535608/secret-service-investigating-object-thrown-at-trumps-motorcade
(Go Up)
Viewing this topic:
1 guest viewing this topic
TodayNewsReview is owned and managed by
Jeremiah O. A.(TodayNewsReview)
(
Read TNR Rules
) -
Advertise With Us
- Copyright © 2018. All rights reserved.
Disclaimer:
Every TodayNewsReview member is solely responsible for anything that he/she posts or uploads on TodayNewsReview .
For enquiries & feedbacks send email to:
contact@todaynewsreview.com