Genie Bouchard's Super Bowl Blind Date Got A Goodnight Kiss And A 'second Date'.
by
TodayNewsReview
(
m
):
12:50am on February 17
Canadian tennis player Genie Bouchard went through with her public-relations stunt Twitter date on Wednesday night, taking social-media stranger and 20-year-old Mizzou student John Goehrke to a Brooklyn Nets game to pay up for a 'bet' they made during the Super Bowl when Bouchard boldly proclaimed the Atlanta Falcons would win a game they led by 25 points. They did all the usual first-date things one has to do: post an Instagram detailing the start of the date to 1.3 million followers, conduct an interview with the YES Network, stop for a chat with TMZ and then post a goodnight kiss to 1.1 million followers on Twitter.
Goehrke, a Patriots fan, said his team would still win, they made a cheeky bet and because there's no publicity like free publicity, Bouchard paid up and earned a tad bit more attention than's usually paid to the No. 44 tennis player in the world.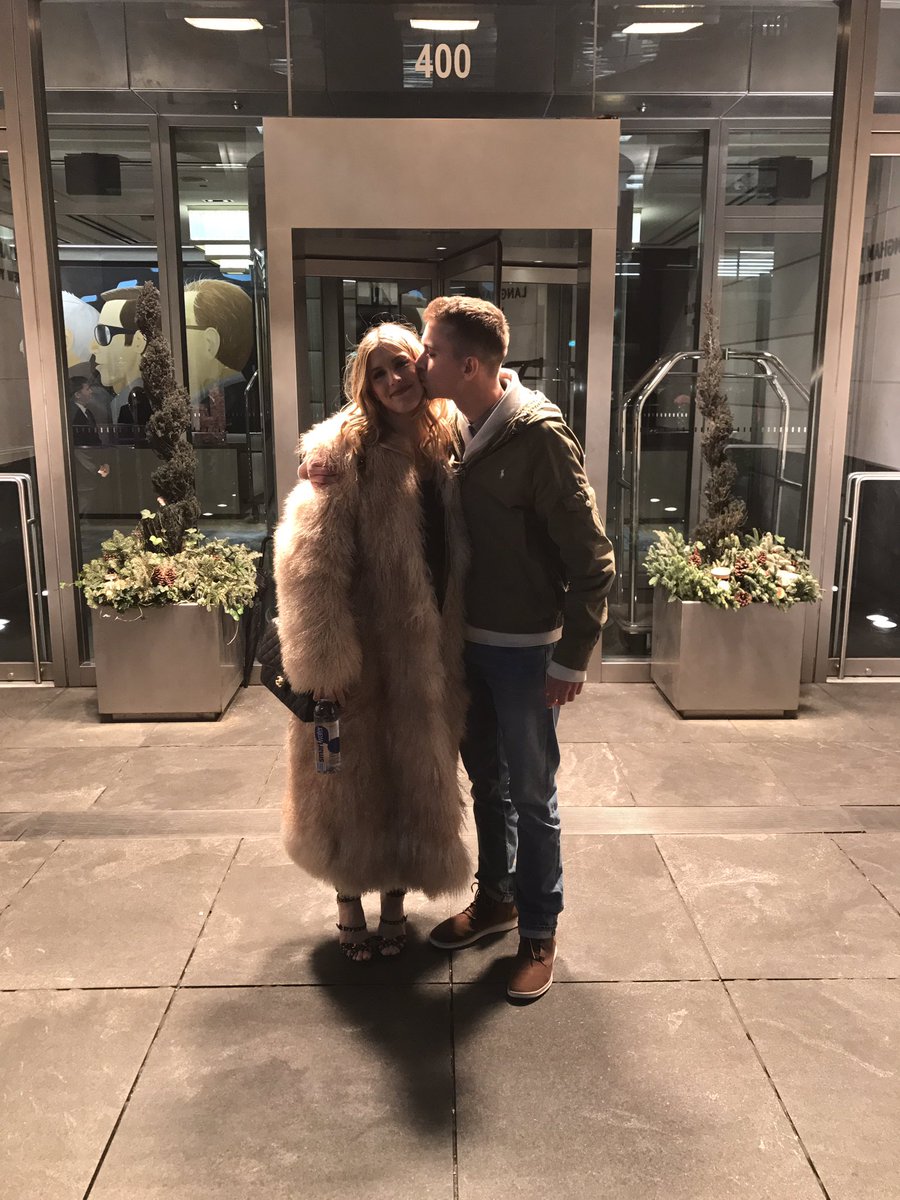 Bouchard repeatedly proclaimed surprise that Goehrke was "normal," which suggests she's met other Patriots fans before. When asked by TMZ whether there'd be a second date, Bouchard paused and then unconvincingly said, "for sure!"
Bouchard recently revealed she's dating/seeing/hanging out with/whatever the apparently very-progressive and understanding hockey player Jordan Caron.
www.foxsports.com/tennis/story/genie-bouchard-boyfriend-super-bowl-date-swimsuit-release-kiss-twitter-bet-021617
(Go Up)
Viewing this topic:
1 guest viewing this topic
TodayNewsReview is owned and managed by
Jeremiah O. A.(TodayNewsReview)
(
Read TNR Rules
) -
Advertise With Us
- Copyright © 2018. All rights reserved.
Disclaimer:
Every TodayNewsReview member is solely responsible for anything that he/she posts or uploads on TodayNewsReview .
For enquiries & feedbacks send email to:
contact@todaynewsreview.com